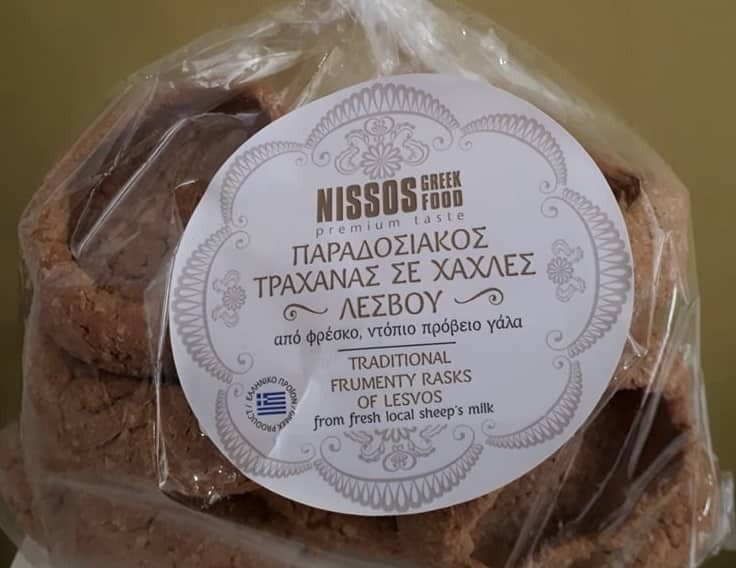 Trahanas & Hahles
SUGAR FREE
Our Lesvos' trahanas (frumenty) is made by ground wheat, native sheep's milk and yogurt. It is semi-sour, very tasty and aromatic. It's a traditional low calories and low fat Greek product with high nutritional value ! Full of h ealthy poteins, can be the perfect plate for children, pregnants and eldery people.

Hahles are made from trahanas, shaped like a small cup. It's a product that you can find exclusively in Lesvos, as it's one of most famous islands' traditional delicacy.

Available packages
-500gr.
-1kg.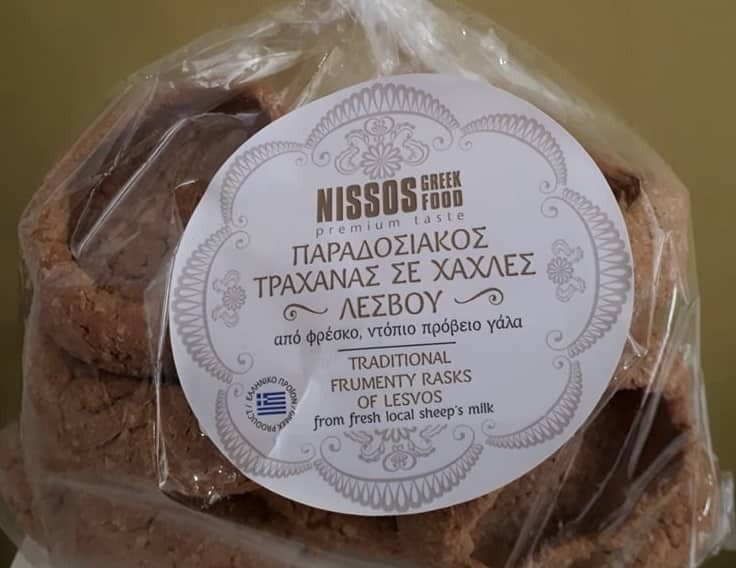 Traditional Trahanas of Lesvos Island
Traditional Hahles of Lesvos Island
Newsletter:
New products – Special offers – What's new
Pour le chef
Before to put in the oven, dip Nissos Greek Food's traditional hahles in Greek red wine or Lesvos' extra virgin olive oil. Then stuff with ladotyri and feta PDO of Mytilene, fresh tomato sauce , basil and oregano. Or fill with green vegetables, mix of Lesvos' cheeses, aromatic herbs and freshly grated pepper. Enjoy them also stuffed with a whole fresh egg and a mix of cheeses and bacon chips. Always add some Lesvo's extra virgin olive oil on top and give the last magic touch to your creation!